Kite wings has lots of options
We have been using Kite wings for the last 15 years. The original Kite Wings have ridged frames and have lots of top end speed. Kite wings have been available for over 20 years. Work great on ice land grass and snow. And there are new water versions. They are pretty durable and go up wind very easy. Setup is pretty quick.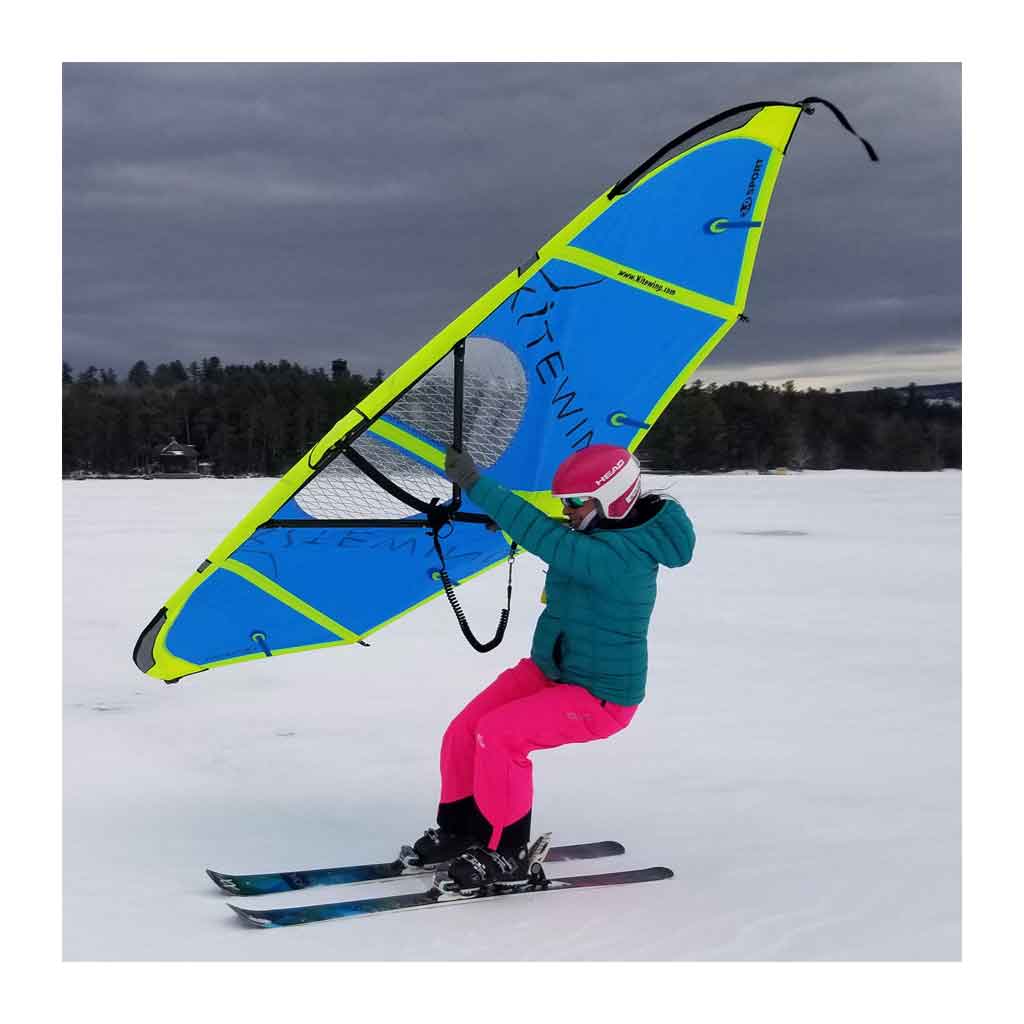 Air inflatable wings are super fast to set up and very light. There are lots of options and most manufactures are on their second or third generation of improved designs. We have been using them all winter on snow Ice and parking lots. Helmets and a full set of pads help protect the body. Although did not fall once this winter. The wings all have leashes and you just let go and they just float in the air until you are ready to go again. Very user friendly and easy to learn to fly. The sheeting in and out feeling is similar to windsurfing.